It's the fouth week of this winter's writing group! (It's not really the fourth week; it's technically the fifth week because I was such a slouch last week that I never finished writing this post and it's totally belated.)
So, please imagine that you have just traveled back in time and it's actually Monday, January 23, 2017 (actually, since our country's climate is a toxic smog-storm of hatred and bigotry, I'm thrilled to make you go back a week. In fact, let's go back a few months and start over! [I know, I know — this is not productive thinking, but I'm feeling desperate and under-caffeinated, so get off my back, man]).
All right, let's get into this.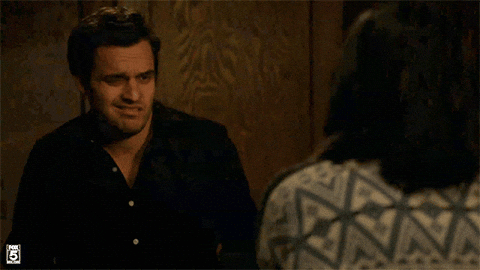 Week Four Goals:
Alena:

I've been feeling very inspired this week and hope to continue this momentum for week four. My goal is to write at least five pages.
Anne D.:
My week four goal is to continue editing and rewriting a piece for submission. I would like to work on polishing the piece more.
Anne H.: Coming soon…

Cynthia:
This week, I hope to write at least five hundred words a day on the novel and finish a short story that I've been tweaking for what feels like forever.  🙂
Laura:
My goal for Week Four is to work for at least an hour on my course outline and to write a blog post I've been putting off writing about a science fair I helped judge.

Lisa:

I'm going to attempt three more pages this week.

Matt:
I've made a lot of progress so far. My overall goal for the final week is just to go over everything I can one more time, to make sure that the new shape is working the way I need it to work. More specifically, I need to write a brief epilogue which takes the form of a handwritten message; I know more or less what it needs to convey, but I haven't actually put any work into it yet.

The biggest problem I'm facing in this draft is that the prologue still feels way too long, but I really haven't figured out how to solve that. I've got a reader lined up who I'm pretty sure will actually put in the effort to read the whole book, so hopefully he can give me a little outside perspective on the issue. I'm stumped.
Noëmi: Coming soon…

Rachel:
Is it week 4 already?! Time flies! I have a draft of my essay, so this week's goal will be to edit it down and also figure out what I want to do with it. I want to share it with the world at some point but haven't thought much about how or when. I think the first step will be to just have a good think about it.
Robert:

This week's progress: 561 words.
Next week's goal: 1,000 words.
Sarah:
Final Week Goals: This is my last week to edit. So my goals are to give this beast a strong read through, write the conclusion and abstract and then dive into formatting.

For our final week, I wanted to write about organization.
Over my sabbatical last semester, I started to investigate better ways of organizing my tasks to ensure I wouldn't lose track of any important steps in my grad school project completion. I'm a list maker, and I like to check things off of my to-do list, but I asked myself if there was a better way to visually organize and compartmentalize different tasks.
On my quest to answer this question, I got sucked into the world of bullet journals, and it's a big world, indeed.
I wasted hours — literal hours — looking at different ways of drawing little banners and icons and reading blog posts by people who claimed to have the best way of organizing your bullet journal.
And I dabbled in it for a bit; I bought some fine-line colored markers and even ordered a small dot-paged journal. But I realized that I love the weekly schedule journal I already have, and I don't need to reinvent the wheel.
What I did want to do, however, was to reorganize my way of looking at projects. Previously, I'd just made a big list of to-do tasks: small things, big things, everything I needed to capture. And a lot of times, things that I put on that big list got lost in the shuffle as I moved from week to week. So I decided, after listening to an episode of the Teaching in Higher Ed podcast featuring a conversation with Robert Talbert about getting things done, that I should list my big projects first, and then give myself some smaller tasks to do to make progress toward completing a specific project.
Et voila, I had my system!
I took my main ideas for organizing my weekly schedule page by merging a couple of bullet journal ideas I'd seen on Pinterest, and this was what I came up with:
The "Projects" on the far right column (green-shaded) are the big things I'm working on; these will travel from week to week. Projects will fall off as they get done, and new projects will be added. But these aren't tasks; they're big picture things. This was the most important take-away from the interview with Talbert: projects must be divided into smaller tasks. This will help you feel empowered to complete the tasks; it will reduce anxiety about feeling overwhelmed by a large project; and it will help you manage your time and efforts appropriately.
The red-shaded column is where I put everything I need to capture: things students mention to me after class that I want to check up on; things colleagues ask me about in the hallway; ideas I get when I'm sitting in a meeting. Then, the weekly schedule page (left side of journal) is where I organize those "most important" tasks and spread them out by day. This gives me a sense of small to-dos that I can complete each day toward a larger task, as well as some "one-off" tasks I need to get done.
Giving myself a "Next Week" column also allows me to capture something I know that I need to do, but I don't need to think about right now. Then, the following week when I'm jotting down my important tasks and rearranging my project list, I can add in those things where I need them.
It's not perfect, and I've been playing with the system over the past couple of months. But right now, it helps me keep my ideas, my tasks, and my projects organized pretty well.
Another resource I've been using this month to reorganize myself is the book Slide:ology by Nancy Duarte. This book has helped me rethink the way I approach my lesson plans and the lecture/presentations I give to my students. I have long agreed that presentations — especially PowerPoint — need to be image-focused rather than text-focused. And Duarte's book gave me excellent practical ideas for translating my ideas into images and organizing those images into a presentation that makes sense for my audience.
I got myself a couple packs of different colored Post-It notes, and I've been using the wall in my office to organize ideas that I'll later turn into presentations.
It's fun to do this, and it has been saving me time when I plan my presentations. It's easy to move Post-Its around into an efficient and clear path of ideas, and then it's quick and simple for me to turn these into slides (or not, if I'm "teaching naked" [without technology, you pervs]).
Regardless of what kind of projects you're working on — work, creative, academic, social — organizing them in large and small groups is helpful, both to motivate yourself to get to work, and to ensure you keep track of details.
Now, give yourself a couple hours to fart around on Pinterest and Google looking at bullet journal ideas. And then, get back to work.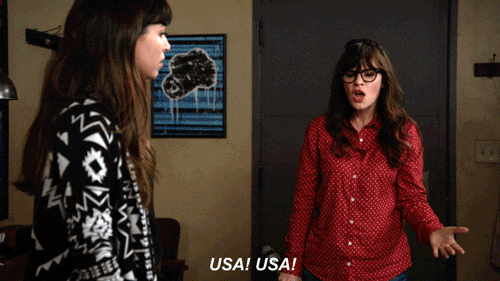 Save
Save
Save
Save
Save
Save
Save
Save
Save
Save
Save
Save
Save