It's the second week of this summer's online writing group — and I have been writing up a storm. A storm, son!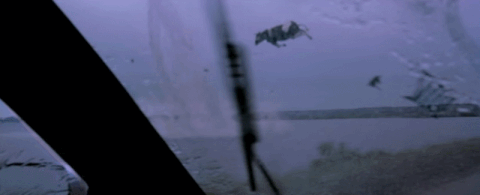 And what about the rest of the group? Well, let's find out…
Aliena
I didn't actually meet my goal. I have the same goal this week: just write a thing. (it's okay if you didn't meet your first goal, Aliena — you thought about writing and that is a good place to start!)
Alissa
I am shooting for the same goal of 2 hours this week. I came very close last week! 😀
Amy (new to the group!)
My goal is to write one essay a week for the next eight weeks. At the end of those eight weeks, I might decide to do something with these essays, like publish them on a blog. We shall see!
Anne D.

My week two goal is to keep writing. I'm setting a realistic and more relaxed goal this week.
Anne H.
I did have one good session of organizing my overall content … which is the first step in my project.
I want to finish this next week, although I'll be at a conference, so it might not be a very productive week for me.
Bev
Week 1 accomplishments: 1) Duplicated letter that I finished a long time ago. 2) Tried to print envelopes. Envelopes came out blank, Learned how to clean print head. Printer fixed! Envelopes printed! 3) Spent half an hour trying to locate letter in progress on various storage devices. Finally found it on laptop. Did a little writing. 4) Finished weeding the onions. Not one of my stated goals for last week, but not trivial either.
Week 2 Goals: Stuff envelopes and mail letter. Write blog post for the week. Work more on letter in progress. Weed corn.
Connor (goals coming soon!)
Joe
I have a finished short story that I'd like to get to a point where it's worthy of publication. I'm an old old man now and I think it's probably about time I get a piece in a publication that I haven't edited at some point or another. It'll only be ten years behind my initial goal of getting published by 18.
Laura
I did oodles of writing the first week, although all of it was for work. But it still felt great to do and it got me in the groove of just writing, so I am counting all of it.
My week two goal is to do three writing pomodoros-worth of writing for myself.
Lisa 
Week two goal = 1 poem
Mike (goals coming soon!)
Rachel
My week 1 goal was to choose a topic, scope, audience, and word count for a creative nonfiction short story, which I've done (more or less; scope and audience are a little slippery).
Week 2 goal: start writing! I'm going to try something radical and very un-Kwon-like, which is to not plan it out any more specifically than that, because I've been in major overthinking mode lately about my writing and I think if I just get something on a page to jump-start myself, that will be an accomplishment. (Stop thinking, Kwon!)
Robert
I was out of town this week and did not write. Next week I plan to write 7,000 words.
Sarah (goals coming soon!)

This week I wanted to write a little bit about externalizing the internal. I've been prepping for a four-day creative writing workshop I'm doing with a group of high school students, and in addition to giving them the advice of "show, don't tell," I'm going to talk about the importance of bringing the internal out when it comes to writing drama and thinking about character development across genres.
And it's not easy.
The best way to do this is by adding action that reveals (and sometimes betrays) what your characters are thinking. If they're nervous, your character might tug on the ends of her hair, touch her neck, or avoid eye contact; if your character is excited he might start smiling and not be able to stop, or shuffle his feet, or talk a couple of volume degrees louder than usual (or, hell — he might outright shout).
In dialogue, if your character is untrustworthy (or you want the reader to think he might be), he can lie or be evasive, always changing the subject when asked a direct question. The narrator/protagonist/main character might not realize what's going on, but the reader will, and that's the important bit.
So this week, try to make the internal — thoughts, feelings, conflicts — external by giving them action and writing dialogue with some subtext. And for my academic writers, for whom this advice might not be on target for your projects, try to externalize learning objectives. If a course or assignment objective is to work on critical thinking or professionalism, ask yourself how that will look when demonstrated. Then, try to imagine a couple of models you could give your students to help show them what you're looking for and how they might approach it.
Good luck everyone, and write on!